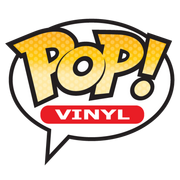 Following their many inter-dimensional adventures, 
Rick and Morty
enters the
POP! Animation
realm with the
Funko
Pop! Rick and Morty
line. 
The POP! Vinyl figures are a line of deformed characters from various pop culture franchises. The line, made by American toy company Funko, features characters from movies, television shows, comic books, anime, and more. POP! figures are 3.75 inches in height and are typically sold at $10. They are released under different series, and each series numbers figures in the order of their release.
In 2016,  Funko began producing a line of Rick and Morty-themed POP! Vinyl figures under the POP! Animation Series. In early 2017, they announced a partnership with Cartoon Network to expand the line which would include plushes, keychains, housewares, apparel and accessories, and a line of fully posable action figures, which can combine to build Snowball, on top of expanding the already existing line of POP! figures.  
Rick and Morty Wave 1
Rick and Morty Wave 2
Rick and Morty Wave 3
Rick and Morty Wave 4
Rick and Morty Wave 5
Rick and Morty Wave 6
Exclusives
External Links